Join us for the social event of the year
Join us for exceptional entertainment
Join us for a dinner of distinction
Join us for an evening of extravagance
Join us for delightful dancing
Join us for amazing auction items
November 14, 2015 • University Plaza Convention Center • Springfield, MO
WELCOME
Springfield Black Tie is southwest Missouri's premier fundraising event benefiting local and state-wide charities which serve the LGBT community. In the past twelve years, Black Tie has raised almost $450,000 for its beneficiaries. Springfield Black Tie, Inc. is a qualified 501(c)(3) charity under IRS code.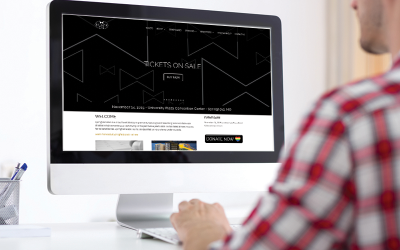 Tickets are now on sale for Springfield Black Tie 2015! Go to the ticket page: http://springfieldblacktie.org/tickets/ , select the number of tickets you want, fill out the information about yourself and your guests and then process your payment online through NPC...
Springfield Black Tie, Inc. is exempt from Federal Income Tax under section 501(c)(3) of the Internal Revenue Code. Contributions made to Springfield Black Tie, Inc. are tax deductible under section 170 of the Code and bequests, devises, transfers or gifts are qualified as tax deductible under section 2055, 2106 or 222 of the Code.