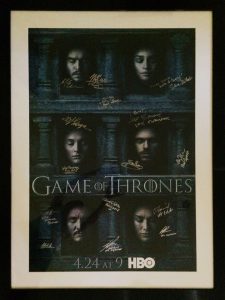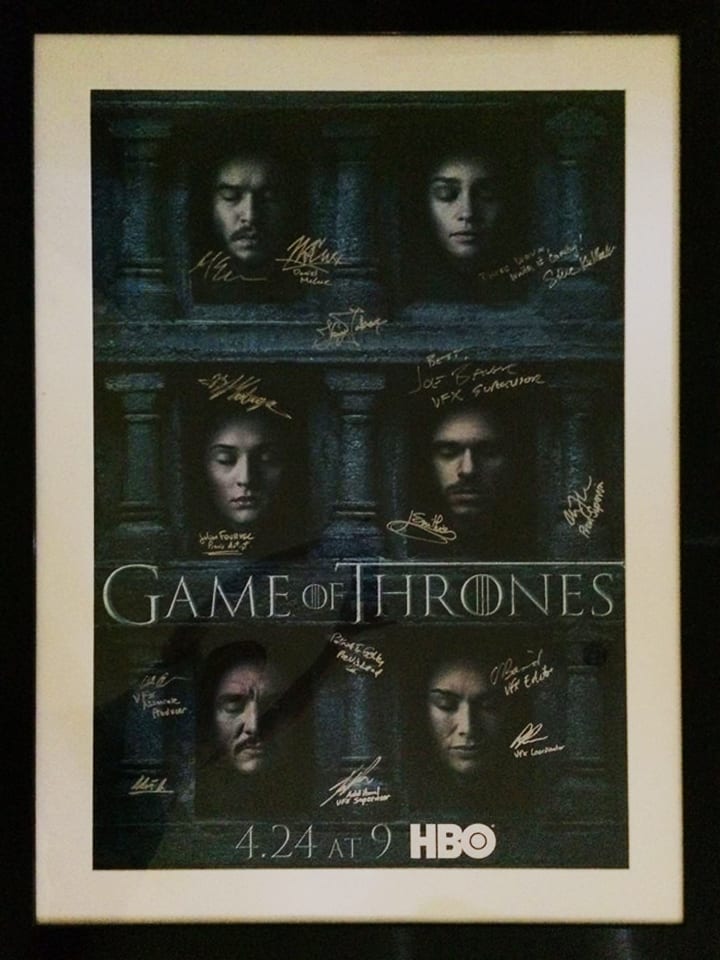 SIGNED "GAME OF THRONES" POSTER
Any fan of Game of Thrones will want to make a bid on this framed poster suitable for hanging in your home.  The poster is a standard 2′ x 3′ poster with frame and glass, measures larger than that.
The poster is signed by all the original animators of the "Game of Thrones" series.
Estimated Value: $1,000
See a larger image of this and other items on the website: http://springfieldblacktie.org/live-auction/