Nov. 11, 2017  •  6PM to Midnight  •  University Plaza Hotel & Convention Center
During the evening we will conduct a Live Auction with a select set of unique and highly valued items.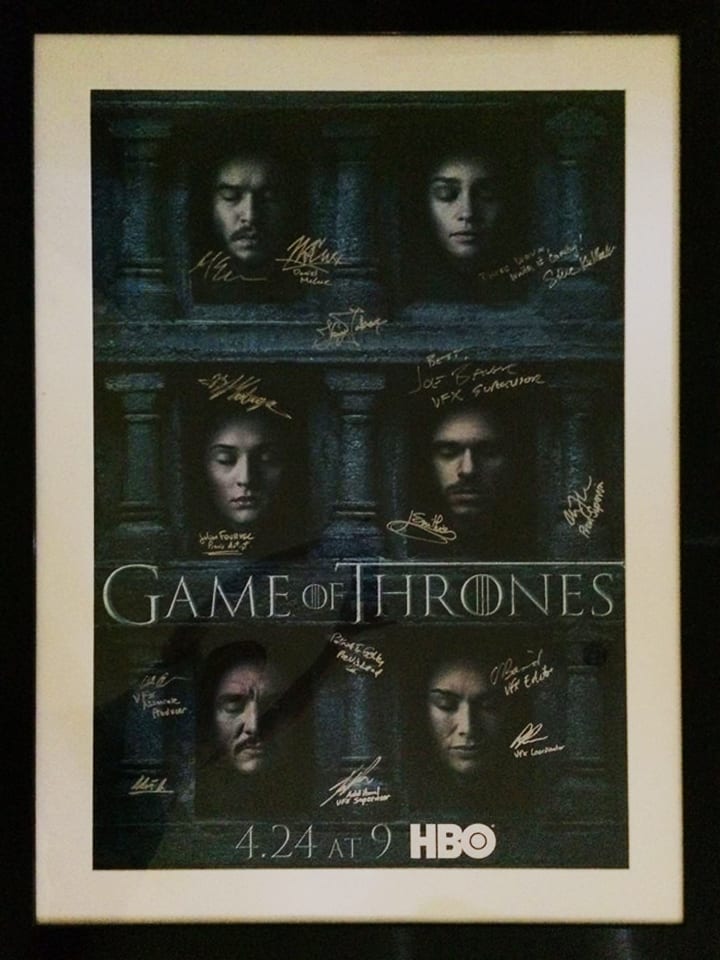 SIGNED "GAME OF THRONES" POSTER
Any fan of Game of Thrones will want to make a bid on this framed poster suitable for hanging in your home.  The poster is a standard 2′ x 3′ poster with frame and glass, measures larger than that.
The poster is signed by all the Emmy award-winning original animators of the "Game of Thrones" series.
Donated by Tom and Lori Muetzel.
Estimated Value: $1,000
DINNER ON THE HILL
Philanthropists Ron & Marilyn Hill open their home designed by Ron with Euro World Designs for this exclusive engagement offered only to charity fund-raisers.
This dining experience for you and five friends will be prepared in either their authentic brick oven or outdoors on the patio as you enjoy the ambience.
After dinner, enjoy desert and drinks by the bocce ball court.
Estimated Value: Priceless

IRON VESPA EXPERIENCE
A culinary event for eight.
Combining Hell's Kitchen and Iron Chef, the Iron Vespa is a dining experience unlike any other!  You and 7 of your friends will join 2 different teams and cook alongside a lead Chef.  All the fun of a competition cooking show without Gordon Ramsay yelling at you!
Only one team will win in this amazing event brought to you by Metropolitan Grill and Vespa Kitchen, but everyone is guaranteed a truly memorable experience.  Join us!
This certificate cannot be redeemed during the month of December 2017, and expires on November 11, 2018.  Wine included during reception.  Must be booked one week in advanced.
Value: $800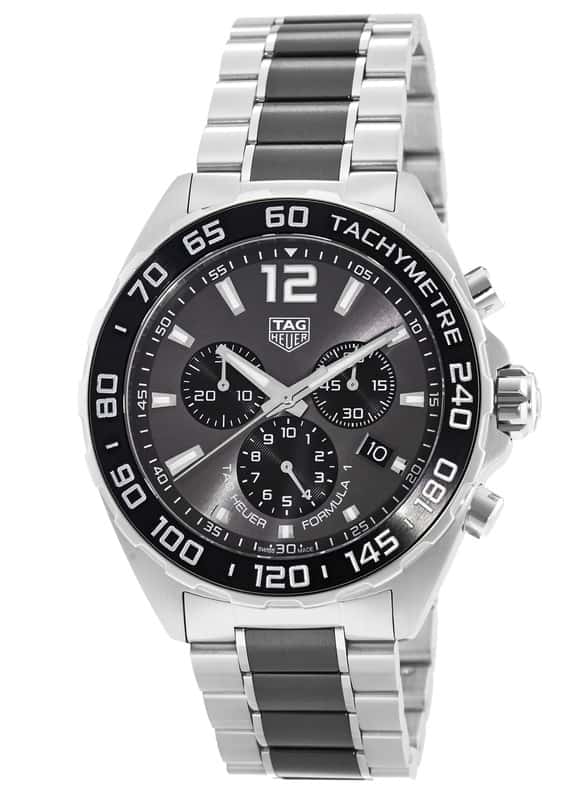 TAG HEUER FORMULA 1 CHRONOGRAPH
Stainless steel & brushed black ceramic.
Features quartz movement, one of the most accurate & reliable made in Switzerland.
Feel free to swim in this watch, that has 200 meters of water resistance.
Value: $2000

This watch is donated by Maxon's Jewelers.
Come see our new location!
Moving to:
2850 E. Battlefield
in January 2018!