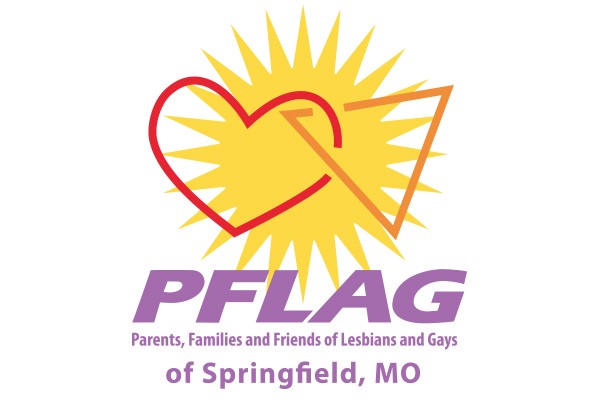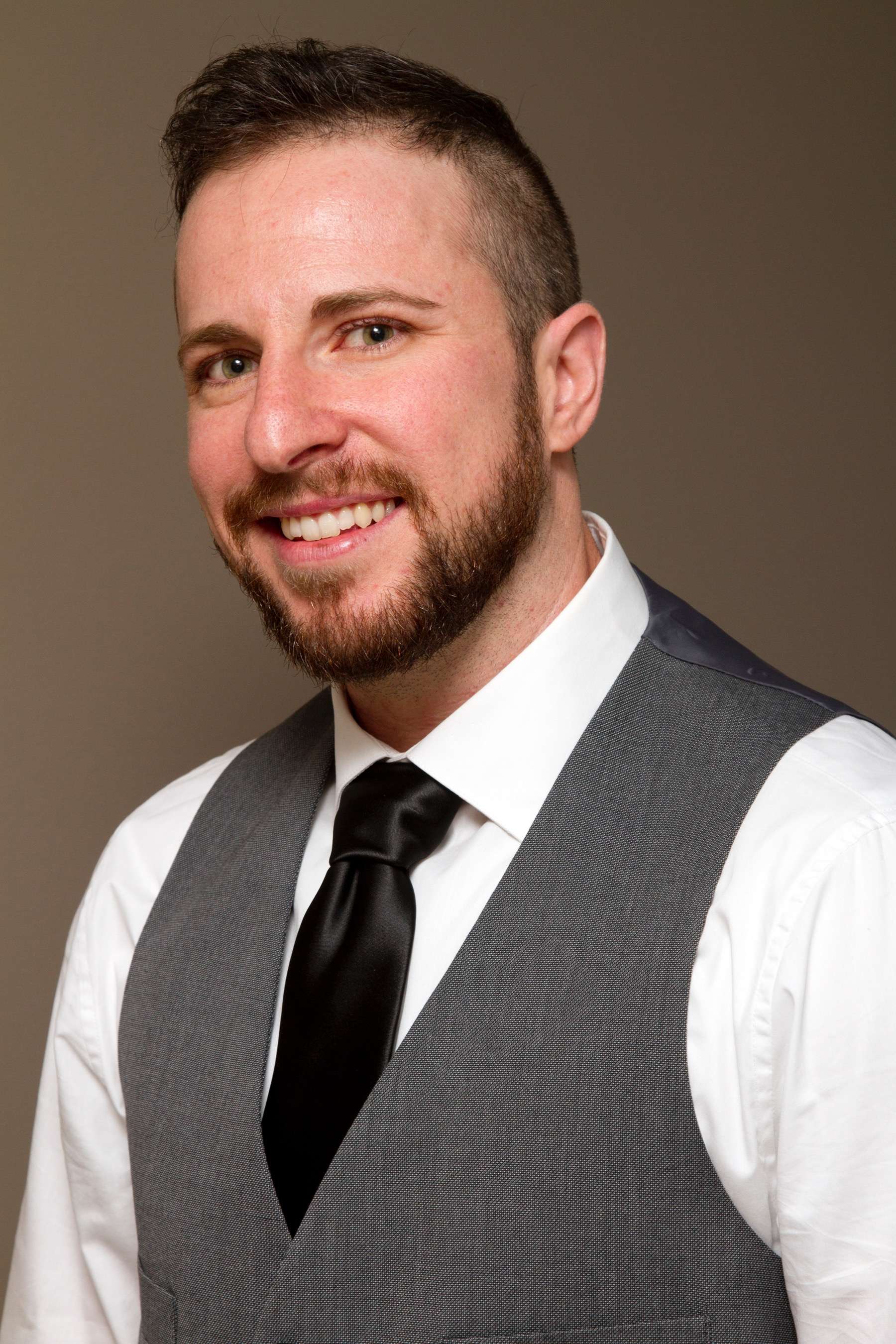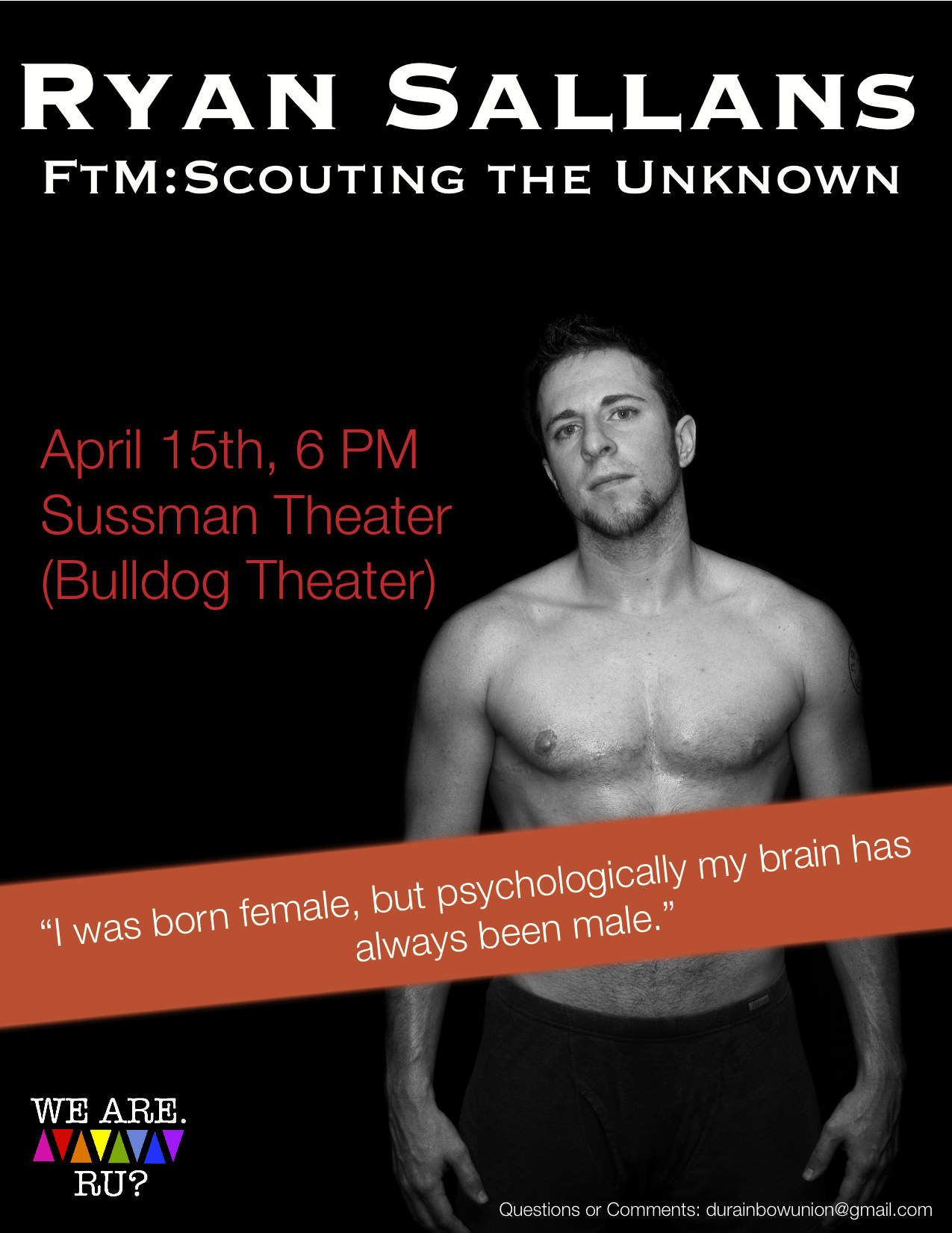 TRANSGENDER DAY OF REMEMBRANCE
On Sunday, November 20, PFLAG of Southwest Missouri will be hosting a very special guest as a part of our commemoration of Transgender Day of Remembrance, a day to remember transgender people who have been the victims of murder, or of bullying and harassment that led to their suicide. Our guest will be Ryan Sallans, nationally known public speaker, diversity trainer, consultant and author specializing in health care, campus inclusion and workplace issues impacting the transgender community. Since 1999, Ryan has conducted over a thousand presentations and training sessions to diverse audiences, including professionals, students, employees, and the general public.
After his appearance in the documentary Gender Rebel, featured on MTV's LOGO network, Ryan began travelling to universities where he shares the story of his transition from female to male. His story, which he calls "FTM: Scouting the Unknown", is told with an intermixing of humor and intricate clinical details surrounding the transition process.
In 2012 Ryan released the first edition of his memoir, Second Son: Transitioning Toward My Destiny, Love and Life. In 2013, he founded Scout Publishing LLC and released the second edition of his memoir, Second Son. He is also publisher and editor-in-chief of the quarterly literary journal The Outrider Review, which explores themes surrounding sexuality, gender and identity, and features artists and writers worldwide.
Ryan attended the University of Nebraska-Lincoln where her received a Bachelor of Arts in English and Anthropology, Master of Arts in English, and a Master of Arts in Educational Psychology.
At 3:00 p.m. on Sunday, Ryan will be conducting a diversity training titled "Transgender Health and Healthcare: Eliminating Inequalities". This training, lasting one and a half hours, is open to the general public, but is registered through Missouri State University for 1.5 Continuing Education Units for social workers, counselors and other professionals. The training will be at National Avenue Christian Church, 1515 S. National Avenue in Springfield.
At 5:00 p.m. Ryan, along with the GlO Center and members of PFLAG of the Ozarks, will participate in a Remembrance Ceremony to honor transgender people who have been murdered or committed suicide. The ceremony will be in the parking lot of the GLO Center, 518 East Commercial Street, Springfield.
Finally, we will be back at National Avenue Christian Church from 6:30 to 8:30 where Ryan will share his transition story, FTM: Scouting the Unknown. This will be followed by a book signing.
For more information on Ryan, go to ryansallans.com.
To learn more about Transgender Day of Remembrance, go to http://www.glaad.org/publications/tdorkit.