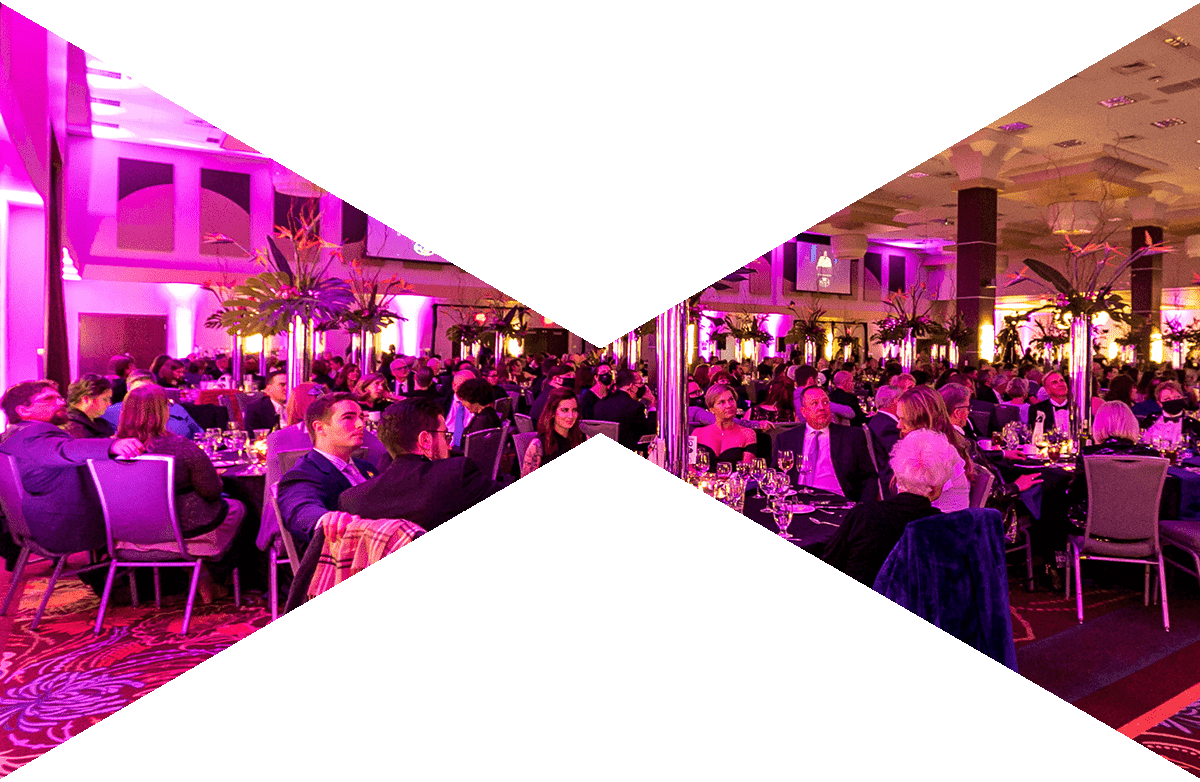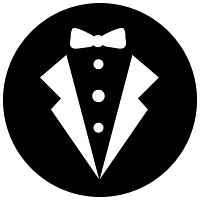 "BLACK TIE" EVENT
The attire for the evening is "black tie" or formal.  Business attire is acceptable if you do not have formal attire.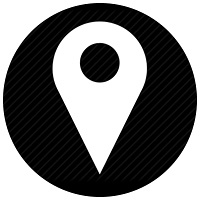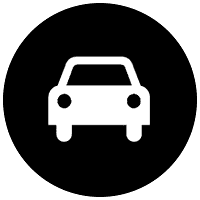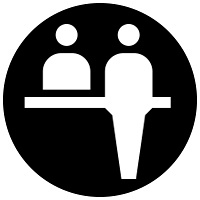 CHECK IN
Upon arrival you'll find volunteer staff at the Welcome Desk in the entrance.  If you need to get your table number, stop here and we can help you.  If you already have your table number, you can head on into the banquet area.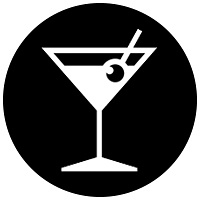 SOCIAL HOUR
Beginning at 6PM you'll find the cash bars and the free beer & wine bars open.  Servers will pass through the room with trays of hor's deouvers.  Mix and mingle and check out the Silent Auction items.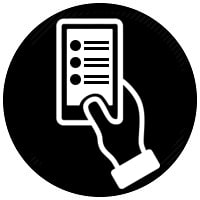 SILENT AUCTION ON HANDBID
As we have done the past several years, the silent auction will be conducted through HandBid.  Please swing through the Silent Auction tables to see the actual items available and then place your bids using the HandBid App on your phone.  Should you need assistance with this process, please find one of the Committte members wearing red roses and they will be happy to help.  Read more about HandBid and how it works here.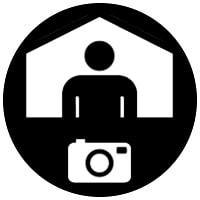 THE SELFIE STATION
Stop by the Selfie Station Mirror to capture the evening and share on social media.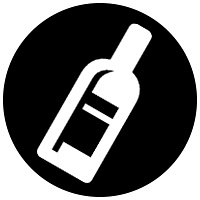 WINE PULL
Check out the wine pull. $25 a bottle and you will get to pick out or have staff pull, a wrapped bottle of wine.  Unwrap the wine and see what you got!  There will be some high-end wines along with various mid-range wines.  Red, White and Blush available.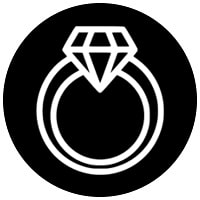 JEWELRY KEY DRAWING
Win a loose princess cut diamond or diamond stud earrings!
Buy a jewelry box key for a donation of $25 and you have a chance to win!
TWO winning keys will open the jewelry box. The first winner gets their choice:
A gorgeous  0.31 carat loose Princess cut diamond E color, and SI1 clarity, retail value $950,
1 carat total weight diamond stud earrings in 14k yellow gold retail valued at  $4,000!!
A limited number of keys will be sold. Opening attempts will begin around 9:30PM, and will be announced over the sound system. So be ready to head that way!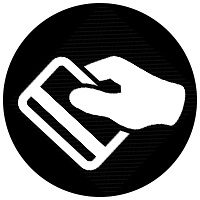 CASH OR CARD
At all our various stations, we will have the ability to swipe cards.  Wine pull, jewelry key drawing, etc.  Cards are accepted.  We can also take cash.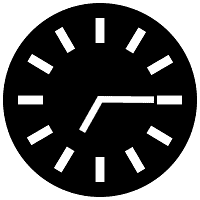 PLEASE TAKE A SEAT
About 7:15PM you will hear an announcement that dinner service is beginning.  Please head to your seat at this time.  Thank you.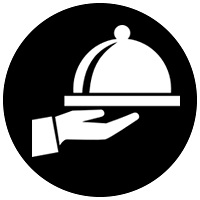 DINNER SERVICE
We will have over 800 people in attendance.  A specific meal has been selected for each guest (either by you or your ticket buyer).  Please be patient as the wait staff gets all these meals set out as quickly as possible.  If you do not get what you ordered, please let the wait staff know politely and it will be fixed.  Thank you for your kindness during this part of the evening.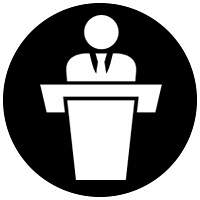 EVENING PROGRAM
We have announcements, videos and speakers presenting various information.  Please give your attention to our Emcee, Guest Speaker and Keynote Speaker.  If you are leaving the room, be polite to those around you when coming and going.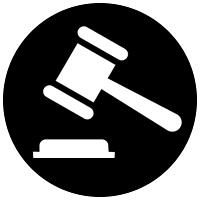 LIVE AUCTION
We will be conducting a live auction for 3 fabulous items during the evening.  During this event, if you are participating, please make your bids clear to the auctioneer and should you be the winning bidder, a Black Tie Committee member will come to your table immediately after to collect the winning amount from you.  Please have card or cash ready.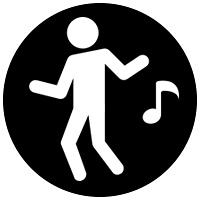 DANCE PARTY!
At the conclusion of the program from the stage, the DANCE PARTY begins!  The dance floor at the back of the room will have lights and tunes provided by DJ Scott Lewis of D&E Music.  He is available until midnight and is happy to take your requests.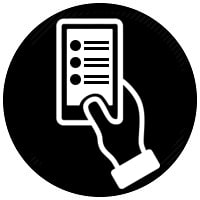 SILENT AUCTION CLOSING
The Silent Auction on HandBid will close out at 10:30PM.  Keep an eye on your bids and win!  At 10:30PM the app will announce it has closed.  It takes some time for all the items to be compiled and for the computers to settle final bids.  Please be patient.
See the HANDBID PAGE for specifics on your status.  Go to Silent Auction Check Out tables in the side hallway.  Present your paid invoice on your phone and our staff will help you secure the items you won.  Please do not get your own items.  We will help you with this, and make sure payments have been processed.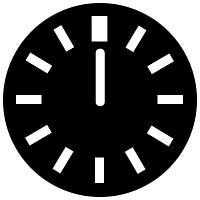 EVENT ENDS AT MIDNIGHT
A few minutes before midnight, our DJ will announce the final song, and our video screens will show a good-bye message.  Make sure you have gathered up all your belongings, and make your way safely home.  If you need a Uber/Taxi and need help arranging a ride, please see a Committee Member.  We will help you.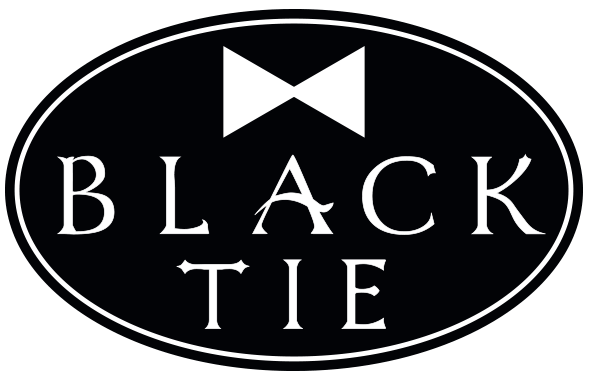 THANK YOU!
We hope that you had a fabulous evening full of fun, friends and memories. Without your support, this event and the funds raised would not be possible.  Thank you from all of our charities and from all of us on the Black Tie Board & Committe.
See you next year!